Our Mission –

bringing people together
Staff emergency in the care. We want to help to alleviate this and to give career seekers from Europe a perspective in Germany.
Our mission for better care
In Germany there are far too few nurses. Countries such as Italy, Ukraine and the Baltic States currently have an overhang.
Our mission: to make an acute response to the state of emergency for nurses with the surplus of trained nurses from other countries.
It is important to us that we only assume the overhang and do not cause personnel shortages in the countries! At the same time we are committed to the qualification of additional nurses in the countries.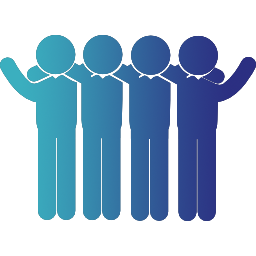 Wir sind Unternehmer, Recruiter, Marketingspezialisten, IT- und Prozessexperten, besitzen interkulturelle Kompetenz und sind vor allem Kümmerer.
"We are bringing people together"
Dieser Leitsatz kann gelingen, wenn wir uns in jeder Phase bestmöglich um die Menschen kümmern – Kunden und Kandidaten.