Our Mission –

bringing people together
Staff emergency in the care. We want to help to alleviate this and to give career seekers from Europe a perspective in Germany.
Our mission for better care
In Germany there are far too few nurses. Countries such as Italy, Ukraine and the Baltic States currently have an overhang.
Our mission: to make an acute response to the state of emergency for nurses with the surplus of trained nurses from other countries.
It is important to us that we only assume the overhang and do not cause personnel shortages in the countries! At the same time we are committed to the qualification of additional nurses in the countries.
We implement the plans of our Federal Minister of Health Jens Spahn:
According to one study, there are currently 17,000 vacancies, only in German nursing homes. Therefore, Federal Health Minister Jens Spahn MdB demands: "Inviting nurses from our neighboring countries is the closest option".
"There is free movement of workers within the EU, but we need to get even faster in the recognition of qualifications for carers and doctors." – "Of course, the foreign qualification must be equivalent to the German, which is thoroughly tested, but we should significantly speed up the reviews with the federal states."
Jens Spahn, in an interview with Rheinische Post on March 31, 2018,
Source: Jens Spahn MdBhttp://www.jens-spahn.de/presse/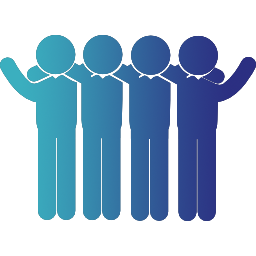 Was uns auszeichnet
Wir sind Unternehmer, Recruiter, Marketingspezialisten, IT- und Prozessexperten, besitzen interkulturelle Kompetenz und sind vor allem Kümmerer.
"We are bringing people together"
Dieser Leitsatz kann gelingen, wenn wir uns in jeder Phase bestmöglich um die Menschen kümmern – Kunden und Kandidaten.

Caregivers for your facility
In day-to-day care, reliability and the highest quality b> is particularly important.
We also make this claim to our work and are looking for nurses with you:
Highest level of education
The training level for care is usually not directly comparable or even higher than in Germany compared to European countries. Professional practice is significant for the selection.
German language skills
German language skills are important for a good integration in Germany. For recognition, the B2 level is required.
Socially committed personalities
When selecting candidates, we pay special attention to personalities who are satisfied abroad, because only then can a long-term employment with high quality be expected.
integration consulting
Nursing staff from abroad are leaving their home country and, in addition to the new language, have to find their way in a new living and working environment. We are happy to advise you on further qualification and integration.